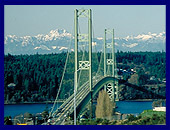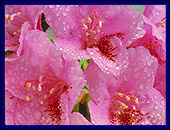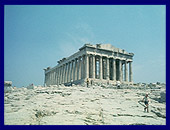 Professional Web Development Based in Bloomington, Indiana
When it comes right down to it, web development is not just about getting people with a certain level of technical ability for the lowest imaginable price. It's also about attention to detail. A website must represent your company's image and branding in a way that is aesthetically pleasing. It must also be comprehensible, easy to navigate, and free of bugs.
Operating from my office here in Bloomington, Indiana, I will give you boutique-level personal attention and service for your website or intranet, at a price that's always reasonable. I enjoy being able to meet and work directly with my Bloomington and Indianapolis clients, but hey, this is the Internet - I'll be glad to serve your web development needs wherever you are. From large developed-from-scratch projects to doing day to day web maintenance and updates, from aesthetic design work to focusing your marketing for delivery on the Internet to hardcore programming -- the buck stops here. I'm your guy; you're working directly with the boss/designer/programmer/marketing guy. You won't be paying for managers to manage the people doing the work, you won't be paying me to sit around when there's nothing more you really want done for a couple of weeks, and you don't have to pay for my insurance. On the other hand, I also have help available for larger projects or projects on a tight deadline. And if you happen to want to make your own day to day changes, I can set you up with a content management system (CMS).
My name is Tom Marshalek. I've been building websites since 1996 and I still love the Internet. I am Bloomingfun.com, so you don't have to pass messages up or down the line to get the job done. I've worked with IBM, Xerox, Anthem, Citibank, and Indiana University (Bloomington and Indianapolis), to name just a few, but you can afford me, too. Just call or e-mail me, or use the contact form. Click here for my recent web development portfolio. My experience includes HTML, CSS, Javascript, Perl, PHP, MySQL, Oracle, Microsoft, UNIX, Photoshop, Flash and much more. I also do SEO (Search Engine Optimization) and can help to tweak your search engine rankings. Hey, you found me, right? Most importantly, your website will look and work the way that you want it to.
If you know someone who needs a web developer, please