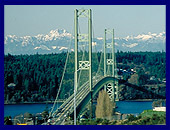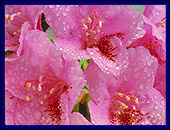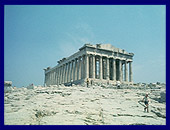 Your Indiana/Midwest Disc Jockey/Karaoke Connection. Contact me for a free wedding reception consultation - Bloomington and Beyond!
Contact Form | Client Area Login | Check Availability | Pay Online | Most Requested Songs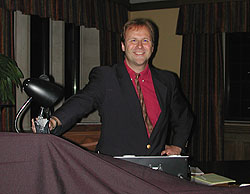 Looking for a Disc Jockey (DJ) and/or Karaoke (KJ) for your wedding reception, school dance, birthday party or other event in Bloomington and elsewhere in and around Indiana? You've come to the right place. I've been doing this for a long time now, and I know my way around a wedding reception, and many other types of parties. The calendar starts filling up early, especially for summer weddings, so book early! But sometimes I have openings on the spur of the moment, too, so don't hesitate to call (or click here to check availability preliminarily).
Contact me for a free consultation, by telephone or in person, for your wedding reception, so we can discuss how I can help you coordinate and even plan your reception, as well as provide just the right music. I believe you'll walk away feeling more confident that you're on the right track planning your event, even if you decide to another disc jockey. May as well call me first! I serve the Bloomington/Indianapolis/Columbus, Indiana area (and other neighboring towns), on up to South Bend, and back down to Louisville. As a longtime singer and songwriter as well, I'm proud to offer karaoke as well - because everyone should have the chance to sing for their friends! So c'mon, let's have a party!
You can book me to DJ or Karaoke for your wedding reception (or even ceremony), anniversary, birthday party, prom, or whatever in Bloomington and surrounding areas by using the contact info to the left, or feel free to ask questions using my contact form. I also act as your master of ceremonies (especially at wedding receptions), and bring all the dance floor lighting and sound equipment you need. It's my job as a DJ to help you to have fun and to help make your event run as smoothly as possible. I also provide free online reception planning tools to my clients.
Want to simplify your wedding planning? Believe it or not, I can also DJ the music for the ceremony, whether you'd enjoy traditional classical music (Pachelbel Canon, Wedding March) or "easy listening" (Unchained Melody etc.).
If you'd prefer to book live music for your wedding or other event, I'd be glad to work alongside your band by MC'ing the special moments at your reception or other event, and provide additional recorded music as well (for example, special songs the band doesn't know, or DJ'ing during their breaks).
I also provide planning software to help you to organize your event and pick your special songs. This also lets me know exactly what you want to have happen at your event. I am available for questions along the way, and will call you for a final consultation leading up to the event, to make sure we are completely on the same page on the big day.
More About My Career as a Disc Jockey
I began my career as a mobile DJ in 1993, learning my craft from a long time area DJ. The first time I did a gig on my own, our clients had requested in advance that we do the Chicken Dance. I thought there was no way I was going to get a group of grown people to do that! They not only Chicken Danced and loved it, but they rocked all night long. I knew I had found a home.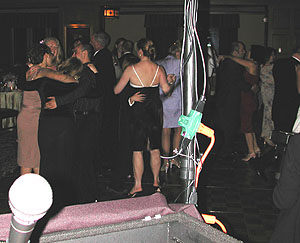 I enjoy all types of parties, from wedding receptions and anniversaries to birthdays to college parties. If you're celebrating, I want to help you celebrate in style, with your favorite music. The Chicken Dance is completely optional, of course. I'm ready to DJ your way: Some people lots of interaction from DJ, which is definitely something I enjoy doing. A few clients may just want me to shut up and play the music. Not a problem. I mean, here I am playing the music that makes people happy. Most feel that their occasion calls for a happy medium, a somewhat laidback DJ/MC who can still keep things moving. How could you not love this job?
My 100,000+ song collection of music includes the latest pop, rock, country and hip hop, as well as oldies stretching back to the 40's. My audio system will rock the house -- or whisper sweet music during dinner -- without taking up a huge amount of space. My light show adds just the right touch of party atmosphere without taking over the party. My karaoke collection has all the right tunes to add to a fun evening.(Note: Please request karaoke when you book your event, as this requires additional equipment.)
To schedule a consultation for your event, please call or email using the info at left, or use my handy contact form.
Also visit Me On Gigsalad